In the aftermath of COVID-19, hundreds of organizations in the US struggled to stay afloat. Many of them went under. Some of these were worth billions. Here is a look at what happens when a firm files for bankruptcy.
Overview
Chapter 11 is a form of a bankruptcy proceeding. It involves reorganizing a debtor's business affairs, debts, and assets. For this reason, it is also known as 'reorganization' bankruptcy. Chapter 11 is named after US bankruptcy code 11. A firm files for Chapter 11 when it is in dire need of restructuring its debts. In some cases, the organization stays operational and continues to do business throughout the proceedings.
Procedure
When a company files for Chapter 11, it is allowed to propose a plan of reorganization. This plan must be in the best interest of creditors. It should also be compliant with the terms of reorganization as per Chapter 13. What happens next depends on how well the debtor (bankrupt firm) fulfills its obligations under reorganization.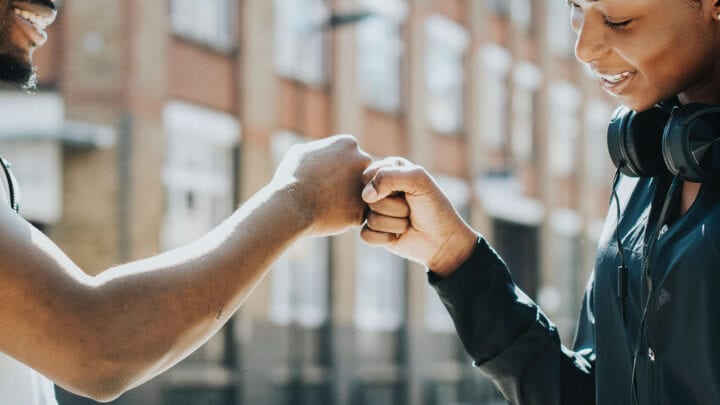 According to the SEC, preparing a reorganization plan takes these steps:
The firm forms a committee to draw up a plan
It prepares a disclosure statement and a reorganization plan; then files it with the court.
The SEC reviews the disclosure statement to ascertain that it is complete
Creditors (and sometimes stockholders) vote on the plan
The court approves the plan
The firm carries out the plan. This consists of distributing securities and payments as called for in the plan.
The court only accepts the plan if it is feasible and fair. Examples of plans that are feasible are:
Downsizing the organization to reduce expenses
Liquidating assets to pay debtors
Sometimes the debtor may not have a reorganization plan, or the court may not accept the plan. In such cases, the creditors may propose a plan. When no plan is agreed upon, the firm is forced into liquidation.
Liquidation
A firm becomes insolvent when it cannot pay its debts. When a firm becomes insolvent, liquidation occurs. This is the process of shutting down an organization and distributing its assets to claimants. Assets can be cash, physical properties, equipment, and cash raised from selling assets. The bankruptcy code dictates that liquidation proceedings are distributed to creditors in a specific order.
Secured creditors and secured bondholders are paid first
Unsecured creditors such as employees and banks are paid next. These are parties that did not receive guarantees from the debtor.
The stakeholders are paid last. They own the debtor and therefore accept greater risk.
Each entity must be paid in full before the entity next in line can be paid. The last entities (stakeholders) are paid whatever is left, if anything is left at all.
Employees
Millions of migrant workers live and work in the US. Most of them send money online to support their families back home with remittances. Migrants' jobs are the lifelines of millions of families worldwide. Employees must understand their rights and roles through Chapter 11 proceedings. The proceedings involve much restructuring and reorganizing. The aim is to do away with all things that reduce income and profit. Unprofitable divisions and departments are usually hacked off. Invariably some employees lose their jobs. Those who have been laid off now become the firm's creditors. They may get paid their wages and salaries in full, or part, or not at all. Those who remain employed are paid as usual.
Aftermath of COVID-19
One notable example of a Chapter 11 filing was the J.Crew Group. It is an American multi-brand, multi-channel specialty retailer with annual revenues of $2.5 billion. The firm has 492 stores that offer an assortment of women's, men's, and children's apparel; due to the crisis, J.Crew sank into debt to the tune of $1.65 billion. It filed for Chapter 11 bankruptcy yet remained fully operational as it went through reorganization and restructuring; as part of the restructuring process, J.Crew equitized $1.6 billion of secured debt. The Anchorage Capital Group assumed major ownership of J.Crew. All of J.Crew's stores in the UK were also liquidated and moved online. J.Crew finally emerged from Chapter 11 bankruptcy in September 2020.
Another example was the Texas-headquartered department store chain Stage Stores. Its annual revenue in 2018 was $1.28 billion. Stage Stores had 738 outlets. It owed over $500 million to more than 10,000 creditors, including Nike, Ralph Lauren, and Adidas. The firm filed for Chapter 11 bankruptcy in May 2020. It went through layoffs and sold some of its stores. Stage Stores tried to find a buyer but were unsuccessful. Unlike J.Crew Stage, Stores could not get back on its feet. By August 2020, liquidation began.
Hemant G is a contributing writer at Sparkwebs LLC, a Digital and Content Marketing Agency. When he's not writing, he loves to travel, scuba dive, and watch documentaries.